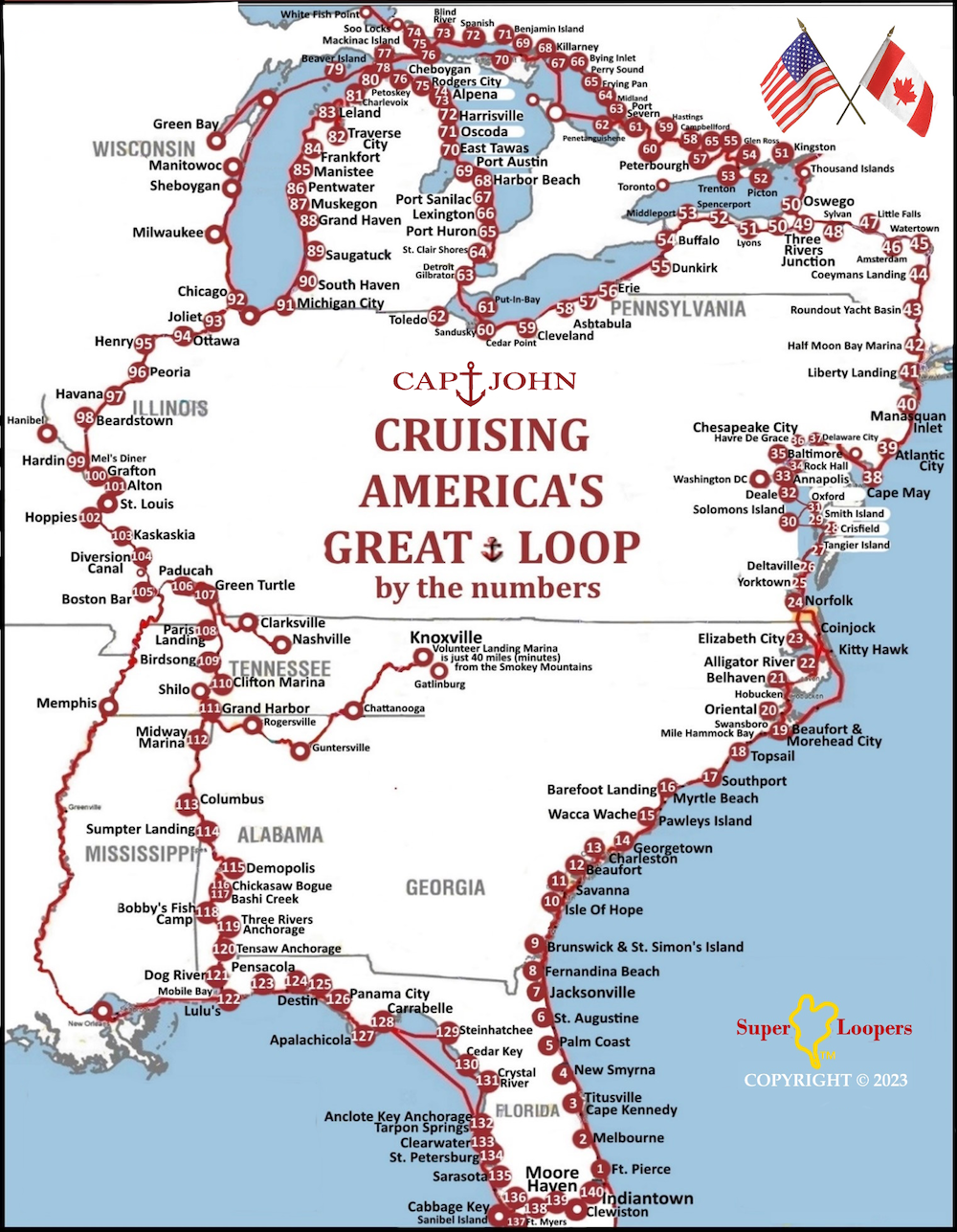 Great Loop Map
THIS MAP IS AVAILABLE IN OUR STORE. IT IS A GIANT '11.7″ X 16.5″ POSTER SIZE suitable for hanging or framing.
"The Looper's Companion Guide" contains Capt. John's most popular 'Looping by the numbers' map along with full-color maps and pictures to guide you along the way. In addition to the maps, you get each and every 'cruising day's' distance, miles, average cruising time, fuel range, bridge heights, and controlled depths, including mile markers, waypoints, marina phone numbers, and Capt. John's 2022/23 fuel prices & marina fees.
If you follow the most popular Great Loop routes through the U.S.A or Canada's Trent Severn, this will be your safest route and route guide around the Loop. It is beyond doubt the most flexible and informative 'cruising day' itinerary you will find for a safe, comfortable, affordable, and fun voyage around America's Great Loop.